Get hunting for treasure all around Birmingham this Easter!
Posted on March 28, 2023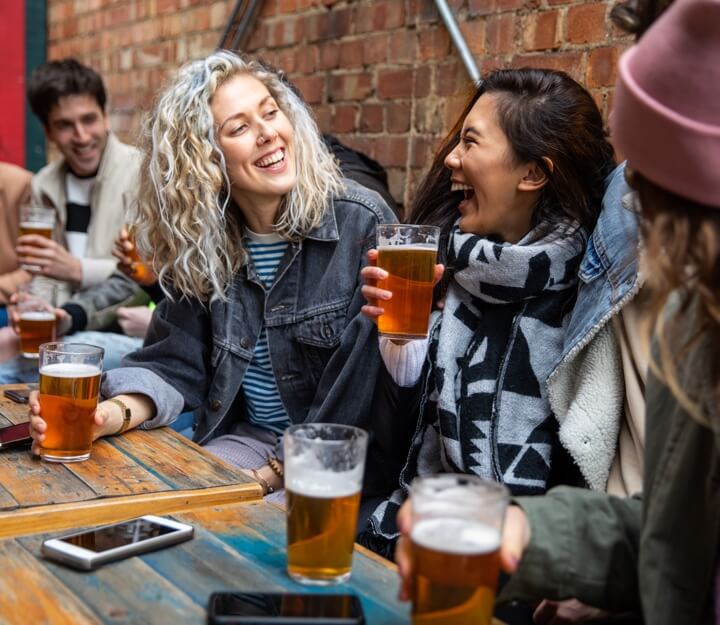 Do something fun with your four day weekend this Easter. Treasure Hunt Birmingham will take you on an adventure around the hidden gems of Birmingham (including some great pubs if you've not got kids! 🍻)
A four day weekend is something to celebrate! Fingers crossed we'll have some sun ☀️ in Birmingham 🤞. Whether you're reaching for your sunnies or your wellies- get yourself and your shipmates into town and do something fun, go on a treasure hunt!
You'll see the famous sights like Victoria Square and the Jewellery Quarter, but the real fun is spotting things in the streets that you normally wouldn't notice.
How does it work? ☠️
It's designed for adults, so you'll have a laugh together. (8+ are welcome too if you want to make a family day of it).
Test out your essential pirate skills - follow treasure maps, solve cryptic clues, and look carefully around the city to find the answers. You'll be answering to Captain Bess, your bossy pirate leader who'll send messages to your phones to guide you along the way.
Going away this Easter?
As well as our route in Birmingham, we have games in 11 cities, across the UK! If you're off on a city break this Easter weekend, a Treasure Hunt is a fantastic way to discover a new place. All games are designed to last 2-3 hours and don't forget you can take your time and find your own hidden gems too!